Welcome to Zahrawi Group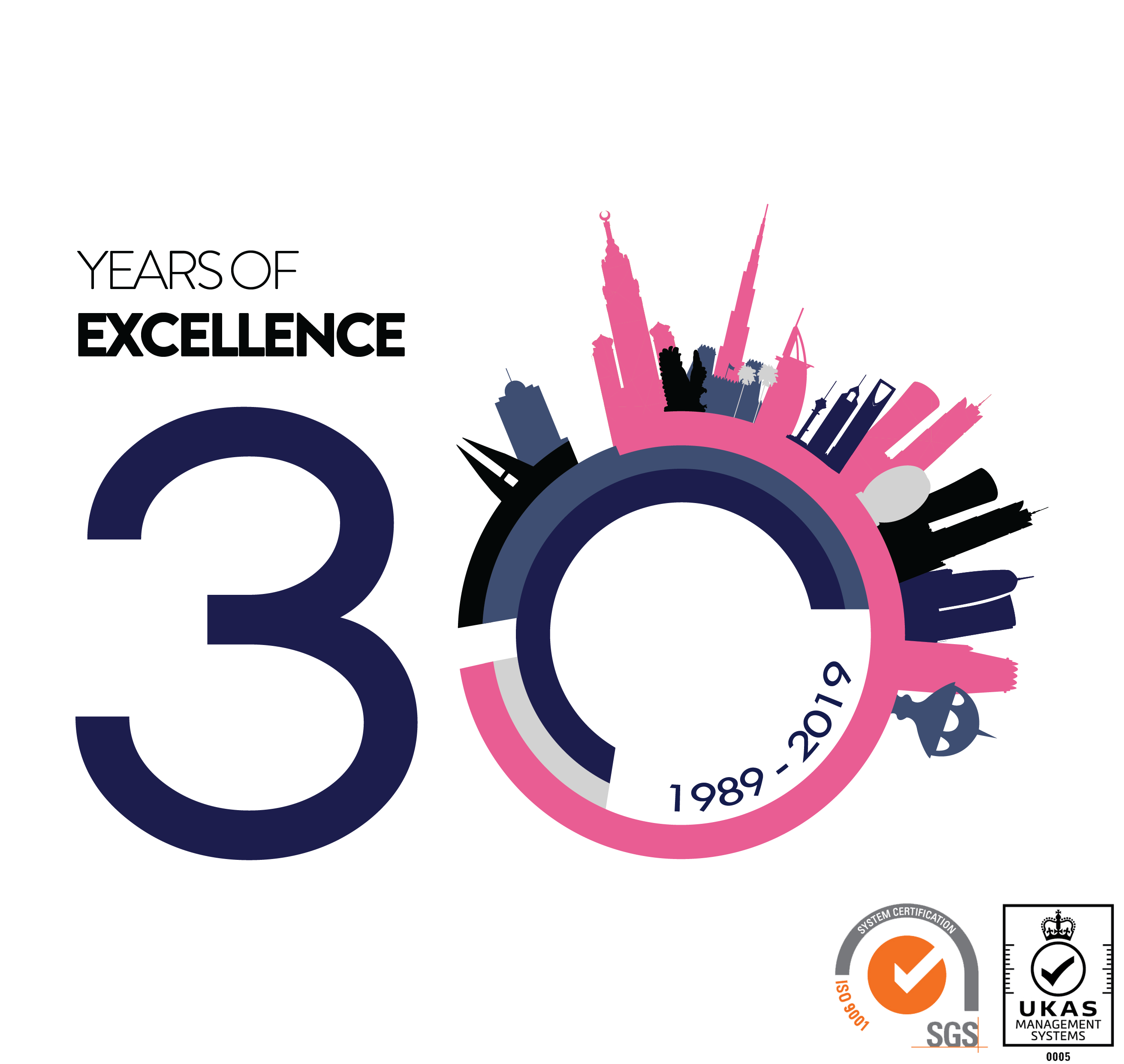 Established in 1989, Zahrawi Group is one of the leading and pioneer Healthcare Solutions and Analytical Lab provider in the GCC specialized in Surgical, Medical, Nuclear Medicine, Diagnostic and Analytical Lab.
Started in Dubai, U.A.E, Zahrawi Group has an emphatic presence across the GCC with its own operations in the U.A.E, Saudi Arabia, Qatar, Bahrain and Oman. Throughout the years, Zahrawi Group has made its mission to introduce an extensive range of high-quality and advanced technology products to the Middle East market, enabling doctors and patients to access the best in terms of Healthcare.
Our portfolio includes more than 200 internationals world-renowned manufacturers including but not limited to Medtronic, Bariatric Solutions, Smith & Nephew, HUR, Biodex, Hocoma, Johnson & Johnson Vision, Linet, Laborie, Polatom, Sirtex, CIVCO, BD, Sysmex, Agilent Technologies, Cepheid, Sakura…
To know more about our Quality Policy for UAE, click here
To know more about our Quality Policy for KSA, click here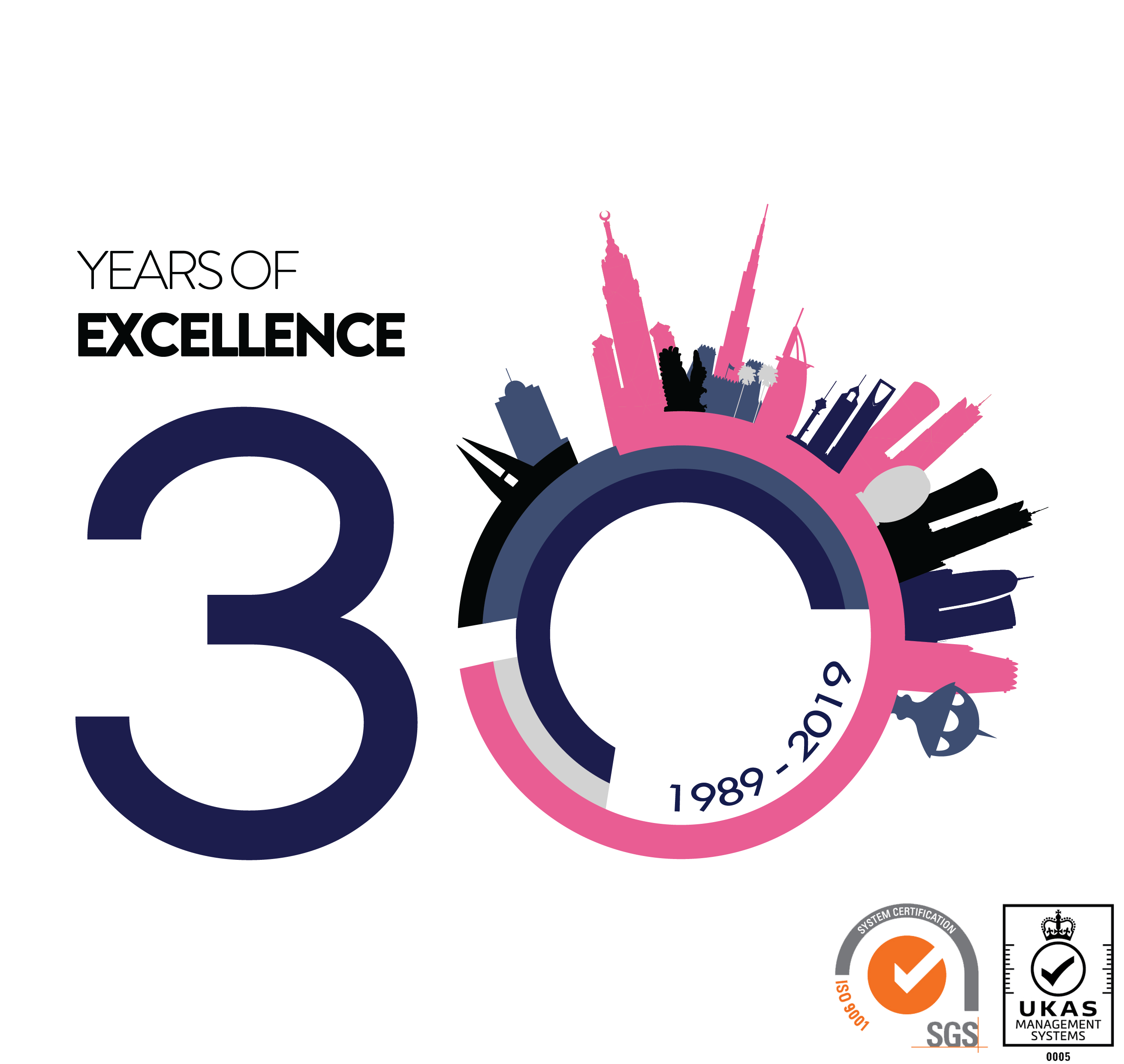 Core Values
ZAHRAWI CELEBRATING PEOPLE
Our Power Is In Our People
At Zahrawi Group, we take pride in our people and we truly appreciate the hard work that each member of this big family is putting in to achieve the common goal of the company. Therefore, Zahrawi Group is taking time to organize each year an annual appreciation activity day for employees, management and board of directors to celebrate the previous year's achievements, recognize and reward employees for their outstanding performances and communicate strategic messages across the group.
Also, we understand the value diversity has not only in the workplace, but on our ability to empathize with our customers and deliver world-class customer experiences.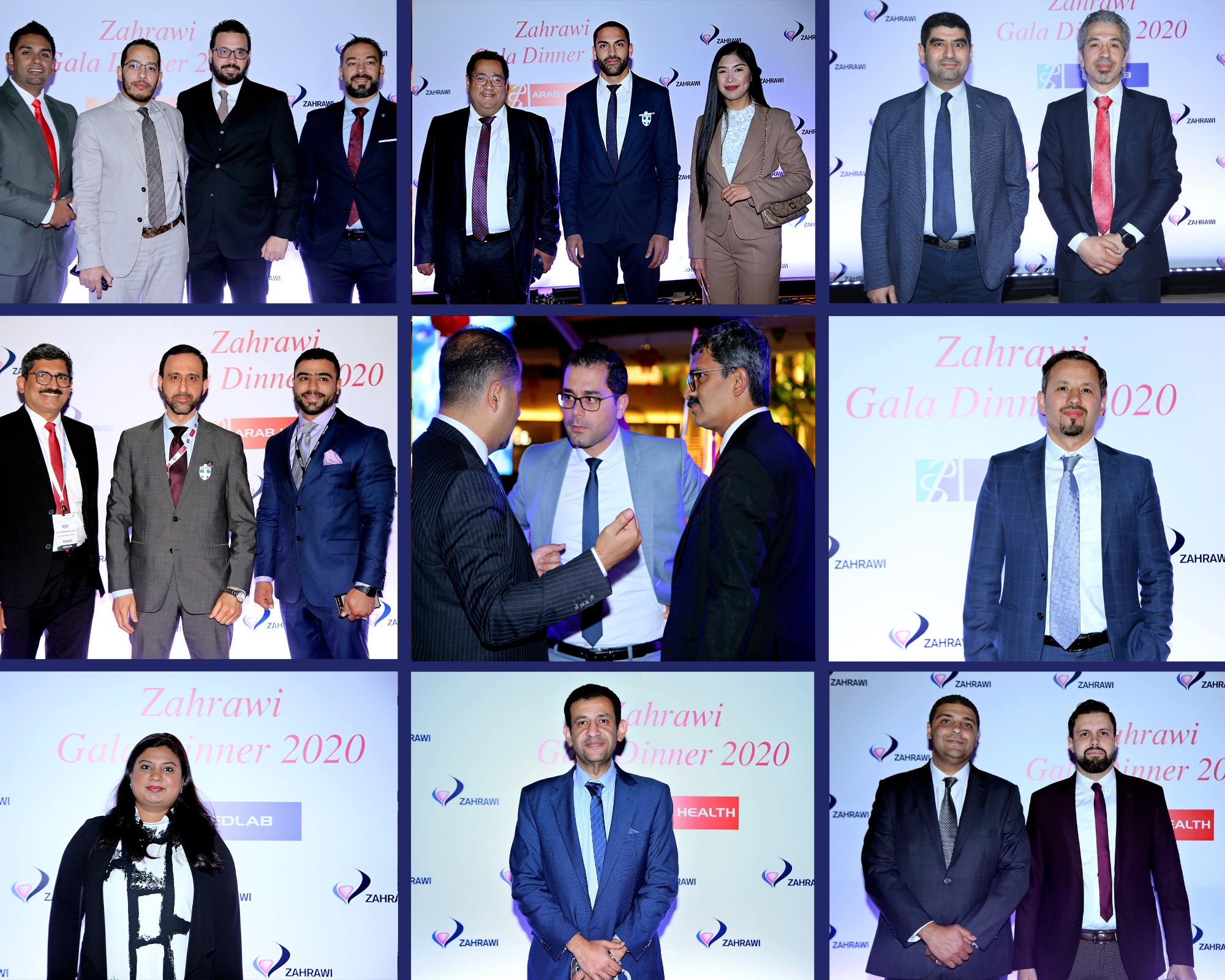 Our products
Zahrawi is proud to collaborate with a large list of International healthcare manufacturers in order to meet the growing local and regional demand. Our portfolio includes more than 200 world-renowned brands of high quality and cost-effective products for Surgical use, Ophthalmology, Physiotherapy, Imaging, Home Care and much more.
Testimonials
"AI Zahrawi is an esteemed and respected company in most of the Middle East countries, with many worldwide suppliers, but nonetheless, can manage all of them with accuracy and diligence carried out by a dedicated team: due to this very well structured organization, here at Alifax we always know how and to whom address every kind of request, therefore all customers' needs are quickly and precisely satisfied. Furthermore, payments are regular and forecasts are sufficiently respected; by the way, the turnover is continuously growing." Stefano Vanin, Area Manager
"Their teams communicate openly, understand mutually, commit sincerely & deliver strongly"
"Their demonstrated high level of commitment, dedication & passion proved they are able to convert challenges into opportunities which contributed to grow BD Business"
"Through shared vision & action in the market place, their initiatives to deliver value to customers stands out. We believe we have a great business partner"
"What we appreciate most about Al Zahrawi is their successful SMART Automation strategies with proven sustainable growth"
"Your great teamwork, resillience, and hard work helped us to manage tough supply chain issues impacted by COVID, customer expectations and win business. You also employed creative ways to reach out to customers, do business in a new environment and increase customer engagement"




Our Milestones
TOTAL SALES GROWTH 2012 - 2022 (AED MILLION)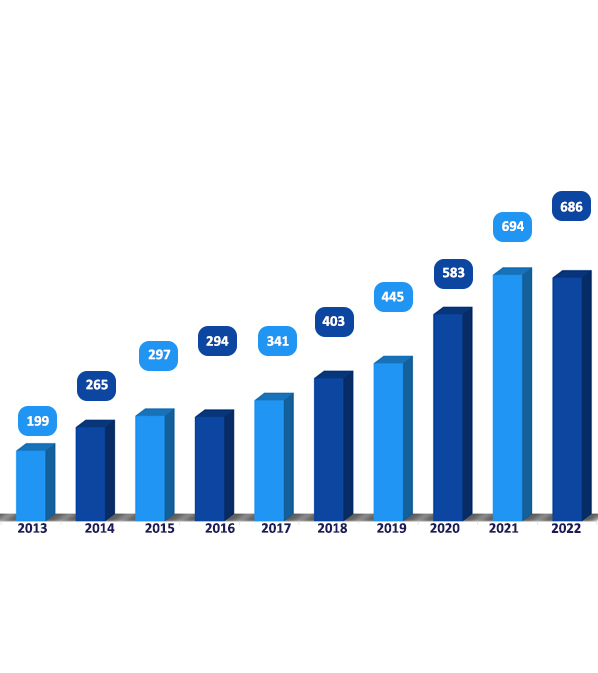 Compound Annual Growth Rate : 16.04%
*2016 is the remerge year for Zahrawi Gulf and Zahrawi KSA.
*2018 is the year that Zahrawi Group Acquired MTC Saudi Arabia