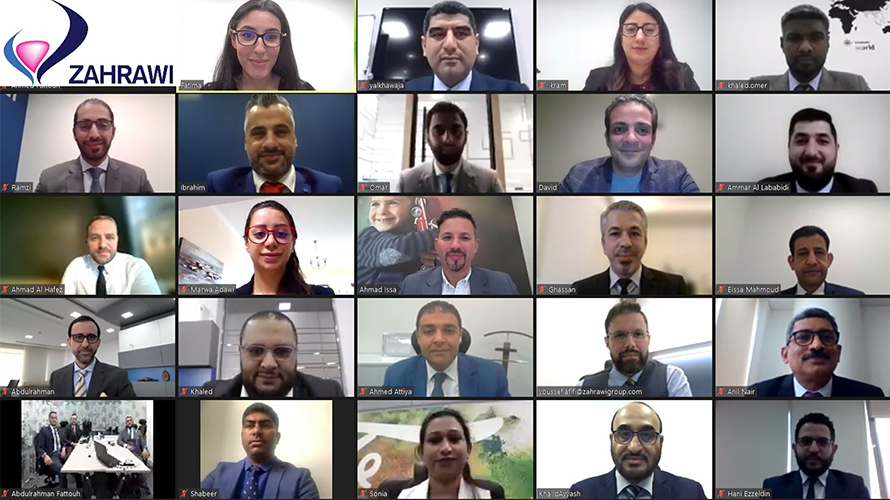 Zahrawi Group Held Its Annual Kick-off Meeting 2022
Zahrawi Group held its 2022 Kick-Off meeting in the presence of UAE, KSA, Qatar, Bahrain & Oman leadership teams during the month of February.  For the first time, this function is held in one meeting on Group level and across all countries.
Abdulrahman Ramadan, Group Vice President & Acting CEO presented an overview of the Group 2021 achievements and the upcoming 2022 plans and key messages to the team, followed by presentations by Head of Divisions/Departments/Country Directors who shared their last years achievements, major ongoing projects, success stories, and different strategies and action plans to reach this year's goals in optimization and growth.
Zahrawi Group concluded 2021 revenue on a very positive note crossing SAR 700 million, achieving 20% revenue growth vs 2020.  Top Management genuinely believes 2022 would be as successful by deploying the necessary actions, leveraging on the Group strength, and more importantly trusting our ability in overachieving and overcoming challenges as always done before.