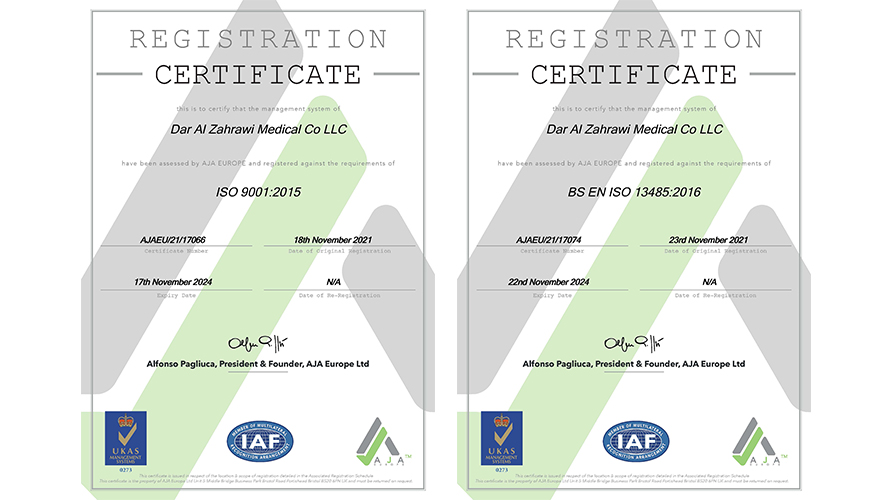 Zahrawi Group KSA is now ISO 9001: 2015 and ISO 13485: 2016 Certified!
Zahrawi Group is proud and honoured to announce that our KSA office has been awarded the ISO 9001: 2015 for quality management system as well as the ISO 13485: 2016 for Medical devices — Quality management systems, two internationally recognised standards that ensures we meet the needs of our customers through an effective quality management system and demonstrate our ability to provide medical devices and related services that consistently meet customer and applicable regulatory requirements.
As part of the certification process, Zahrawi Group KSA engaged in a rigorous audit of our business processes including quality management system development, a management system documentation review… By achieving this level of double certification, we continue to demonstrate that we have a robust and defined procedures in place in all our business areas.
This achievement shows we are truly invested in understanding our customers' needs and aiming to deliver high quality solutions to them.
Congratulations to everyone who contributed into acquiring this year's ISO 9001: 2015 and the ISO 13485: 2016 accreditations.