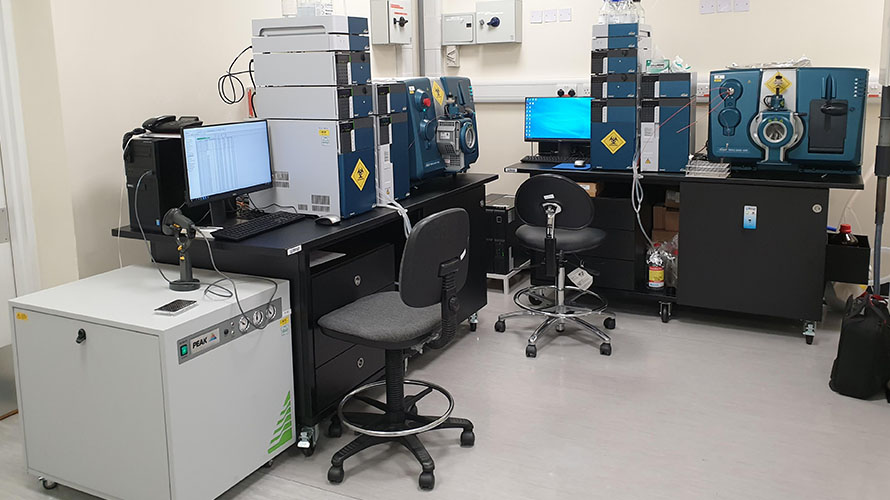 SCIEX TQ 4500 LC-MS/MS System & SCIEX EXIONLC AC, HMC, Qatar
We are glad to announce that our Analytical Chemistry Unit in Qatar has successfully secured a 5years Public Tender to provide the Hamad Medical Corporation with LCMS instrument from our partner Sciex as well as IVD new kits supplied by Sciex with a collaboration from the German manufacturer Chromesystems.
These instruments will be used as an Analytical Chemistry Technique in clinical laboratories for quantitative determination of metabolic disorders in plasma/serum for new born babies.
Our team also completed the installation of two Sciex Triple Quad™ 4500 LC-MS/MS System designed for food, environmental, forensics and clinical research, that takes the API 4000™ platform and intelligently re-engineers it to set a new benchmark for reliable quantitation in addition to two
Sciex ExionLC AC systems that provides a full integration, control and compatibility with SCIEX mass spectrometers bringing together the speed and precision you expect for a complete solution that meets every challenge your lab faces.
Congratulations to Mandeep Singh, Ravindra Singh and all the Qatar Analytical Chemistry team for this great achievement!