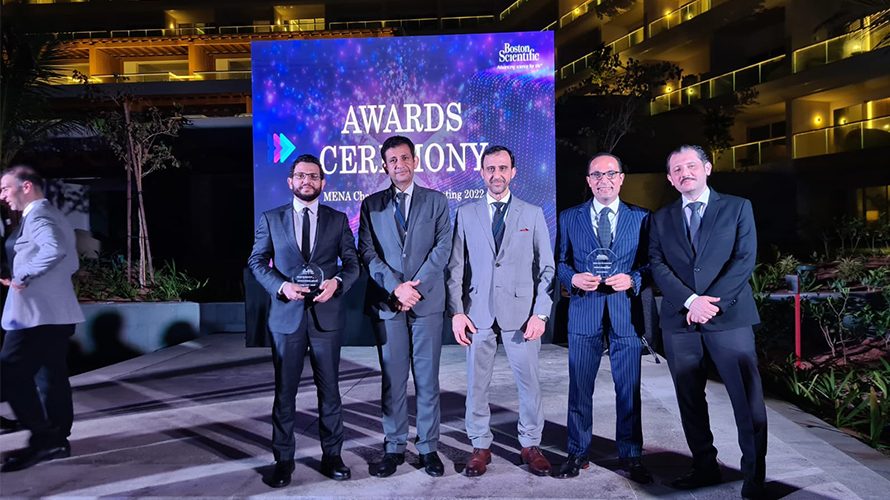 Zahrawi Group Received "Therapy Development Award" By Boston Scientific
We are pleased to announce that Zahrawi Group Urology & Gastroenterology Unit received the "Therapy Development Award" handed by our partner Boston Scientific during the MENA channel partner meeting ceremony held on 14-15 March 2022 at Ras Al Khaimah.
This remarkable award is a clear recognition of Zahrawi Group's great efforts in introducing the Rezūm Water Vapor Therapy to the market in 2021. This system delivers targeted, controlled doses of the stored thermal energy in water vapor directly to the region of the prostate gland with the obstructive tissue causing the lower urinary tract symptoms (LUTS) secondary to benign prostatic hyperplasia (BPH).
Please join us in sending our warmest congratulations to our UAE Urology & Gastroenterology team for this prestigious attainment!