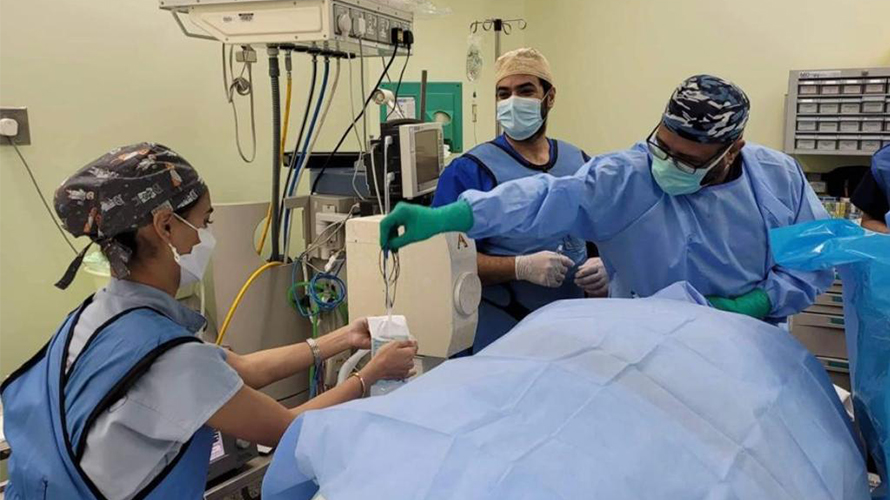 Boston Scientific G4 Radiofrequency Generator, Kingdom of Saudi Arabia
Since March 2021, Zahrawi Group Neuromodulation Unit in KSA successfully trained many pain management HCPs in the Kingdom to use the Radiofrequency – Boston Scientific – as a safe and proven mean of interrupting pain signals, such as those coming from irritated facet joints in the spine, genicular nerves in the knee, and femoral and obturator nerves in the hip.
The Radiofrequency technology in the Neuromodulation portfolio is a key part of the chronic pain treatment pathway, it enables us to provide the physicians and the patients with alternative solutions to address and manage chronic pain.
The G4™ RF Generator from our partner Boston Scientific gives you the ability to choose the best treatment for your patients through the wide range of treatment options. The Radiofrequency technology is an advanced treatment method for chronic intractable pain used in cases where methods such as medication or nerve blocks fail to manage the pain. It is also a minimally invasive one day procedure that could be done both outpatient and inpatient, depending on the side of ablation and the kind of anaesthesia. Radiofrequency technology can be used to relief various pain such as knee, hip, lumber, sacroiliac join, trigeminals, cancer pain and discogenic pain.
The Radiofrequency works in two different modes, the first is Radiofrequency Ablation (RFA) and it is performed under sedation or local anaesthesia. The second method is called Radiofrequency Pulse which is used to adjust the way in which the nerve tissue function by changing the signals transmission along the pain-sensing pathway and reduce pain.
Most of the physicians agree that Boston Scientific G4™ RF Generator is very easy to use thanks to its simple interface.
Congratulations to our Neuromodulation Unit in KSA for such a great accomplishment!