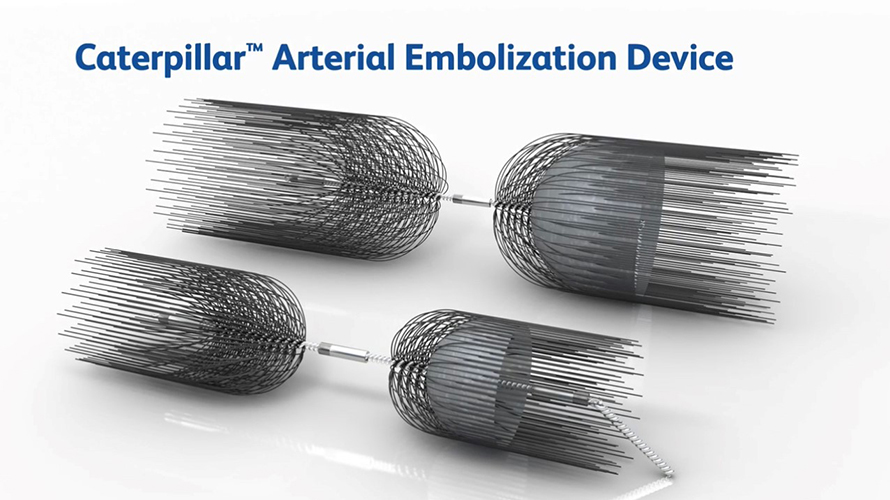 First BD Caterpillar Device In The EMEA Region Placed In Tawam Hospital, Al Ain
We are proud to announce that Zahrawi Group Cardiovascular team, UAE has successfully placed the very first Caterpillar arterial embolization device from our partner BD in the EMEA region. The first ever procedure in EMEA was performed at Tawam hospital, Al Ain by Dr. Jamal Kotteesh.
The Caterpillar device is a self-expanding arterial occlusion plug intended for use in peripheral vasculature. It's innovative dual action design with opposing nitinol fibres and an occlusion membrane helps in rapid embolization. This design also provides a balance between accuracy and deliverability in tortuous anatomy.
The BD Caterpillar was used in a lifesaving procedure involving a Splenic Artery embolization in Grade 4 Splenic injury in a young patient who was a victim of road traffic accident. Dr. Jamal Alkoteesh treated the patient with the BD Caterpillar device to occlude splenic artery.  The procedure was quick and lasted only 12 minutes which is another added advantage while using the Caterpillar.
Congratulations to our Surgical Equipment Unit for achievement such a great milestone!