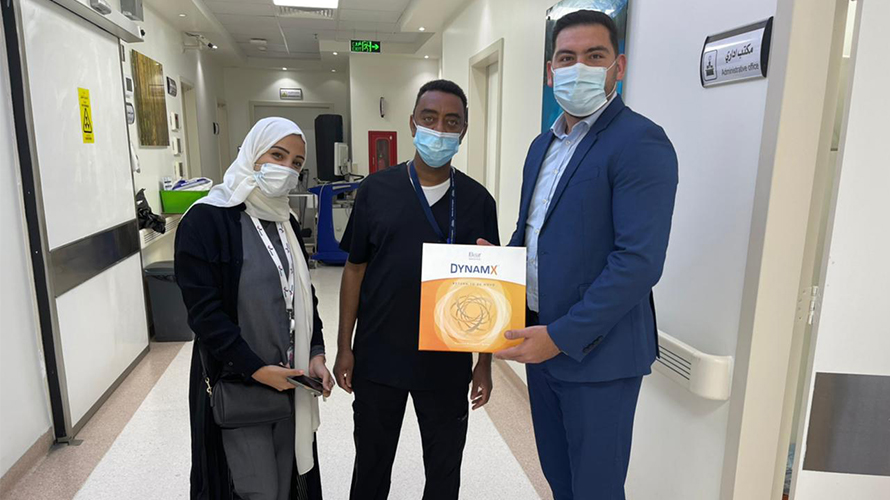 The First Elixir DynamX implant case performed in Riyadh, KSA
Few months after the successful first DynamX implant case that was performed at Al Mana General Hospital in Dammam, KSA, our Intervention Cardiology team repeated the achievement in Riyadh where the first DynamX implant case was successfully performed this 21st September 2021 at King Saud Medical City.
The DynamX™ Drug Eluting Coronary Bioadaptor System from our principal company Elixir is the first coronary artery implant uniquely designed to adapt to vessel physiology, activity level and disease progression.
DynamX is a cobalt chromium implant coated in a proven bioresorbable polymer and a low-dose anti-proliferative drug. Over six months, the polymer resorbs, freeing unique "uncaging elements" which allow DynamX to move along with the natural expansion and contraction of the vessel.
Congratulations to Kholoud Ahmad and the Intervention Cardiology team for this achievement.