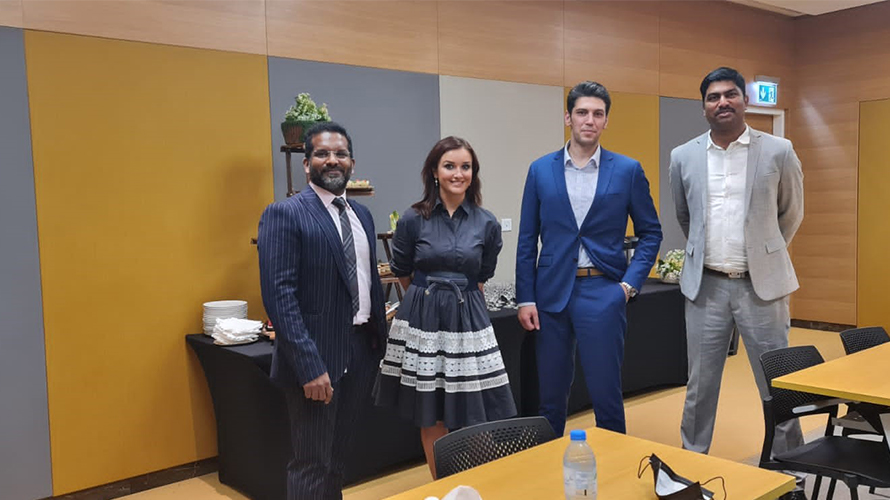 1st Surgery in UAE Using PIPAC To Treat Stomach Cancer
Our Surgical Equipment Unit team organized a very successful hybrid seminar for oncology doctors called "The Role of PIPAC in Colorectal, Gastric and Ovarian Malignancies "at Mediclinic Parkview Hospital, Dubai to talk about a new treatment technique named PIPAC (Pressurized Intra-Peritoneal Aerosol Chemotherapy).
This minimally invasive novel way of introducing chemotherapy into the abdomen under pressure through 1cm size ports is used to treat inoperable cases of advanced cancers of the stomach, colon, end-stage peritoneal carcinomatosis and ovaries.
Over 25 doctors from Mediclinic and 15 online participants attended the seminar to learn more about this innovative technique and discuss with Dr. Olivia Sgarbura, the pioneer of ISSPP and PIPAC in Europe who flew from Paris to share her experience with the audience.
The next day, Dr. Zakir K. Mohamed and Prof. Amir Nisar, and Consultant Oncologist Dr. Shaheena Dawood performed the first surgery in the UAE at Mediclinic Parkview Hospital using PIPAC technique with the CapnoPen system from our principal company Capnomed to treat a stomach cancer.
The patient was diagnosed with stomach cancer, which had spread inside her abdomen making it inoperable. Thanks to this innovative way of exposing the cancer inside the abdomen directly to chemotherapy by a minimally invasive approach, the patient received the best chance of recovery.