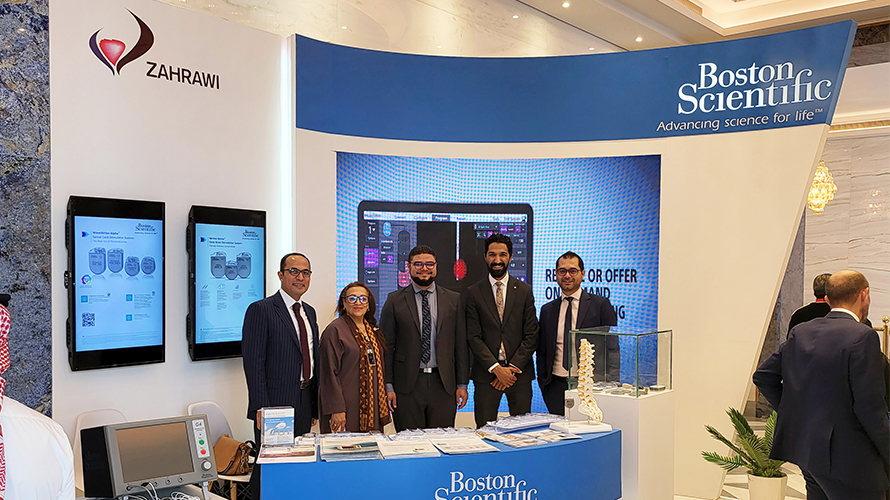 The Saudi Association of Neurological Surgery meeting, SANS 2022
Zahrawi Group – KSA office – and our partner Boston Scientific was honoured to have a significant participation during the SANS 2022 exhibition and sponsoring the faculty dinner for world-class scientists attending the meeting.
The Saudi Association of Neurological Surgery 2022 was held at Movenpick, Riyadh from 25th to 27th March 2022. The meeting slogan for this year was "Back to Life" as we all hope that the bad era of covid-19 pandemic is over.  The scientific committee of SANS has prepared a world-class scientific program representing the cutting-edge in research and technology in the field of neuroscience. Many prominent international speakers attended presented their outstanding experiences and research.
In addition, this year SANS meeting was in conjunction with the 3rd Middle-Eastern Society for Stereotactic and Functional Neurosurgery meeting which enriched the scientific program with outstanding presentations in this ever-evolving sub-speciality