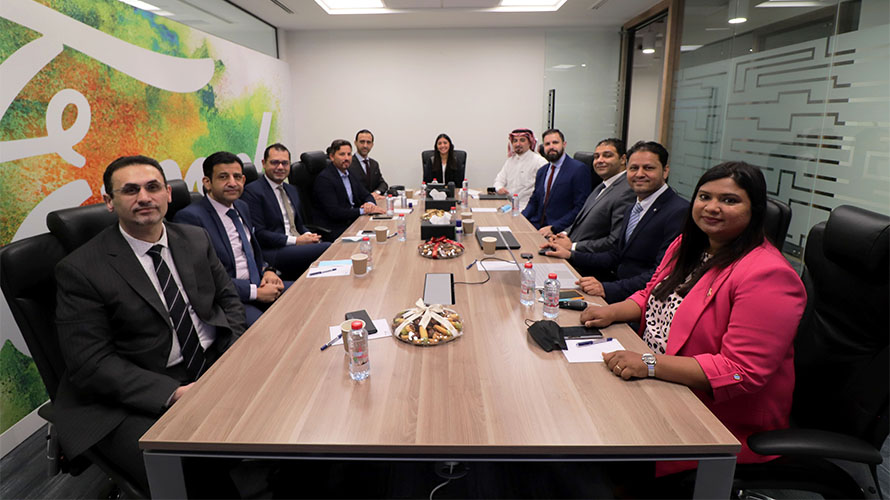 Zahrawi Group 3rd Quarterly Business Review Meetings (GULF & KSA)
As the third quarter of 2021 ended, Zahrawi Group held its 3rd Quarterly Business Review meetings for the GULF and KSA separately during the month of October.
We had the honour to receive Ms. Dana Juffali Zahrawi Group Board member, Majed Al-Thanon ReAya CEO who both specially came from KSA to join us for the meetings. Also, it was their first visit in our new Dubai office. Abdulrahman Ramadan, Group VP Commercial, Elizabeth Shajan Group People Director and Youssef Afifi Group Finance Director guided them through the premises and introduced them to the staff in Zahrawi family.
All the Division Directors/Managers were participating to assess last quarter's performance. The meeting was an opportunity to have an overview of our achievements, identified industry new opportunities, challenges and possible solutions to overcome them.
Furthermore, it was an opportunity for everyone to discuss the adequate strategy to implement in Q4 to meet the set budgets and conclude the year with great achievements.
Zahrawi Gulf registered Revenue Growth (YTD Sep 2021 vs same period in 2020) of 30%; while Zahrawi KSA scored 37%.  Impressive Result and thanks to all Zahrawi stakeholders in contributing to this great success.
Empowerment is at the heart of Zahrawi Group, we believe that each one has the ability to accomplish great things at work and we are enabling that by giving them autonomy and responsibility for decision-making in their daily work.
Zahrawi Group is growing continuously, and congratulation goes to everyone contributing for it.