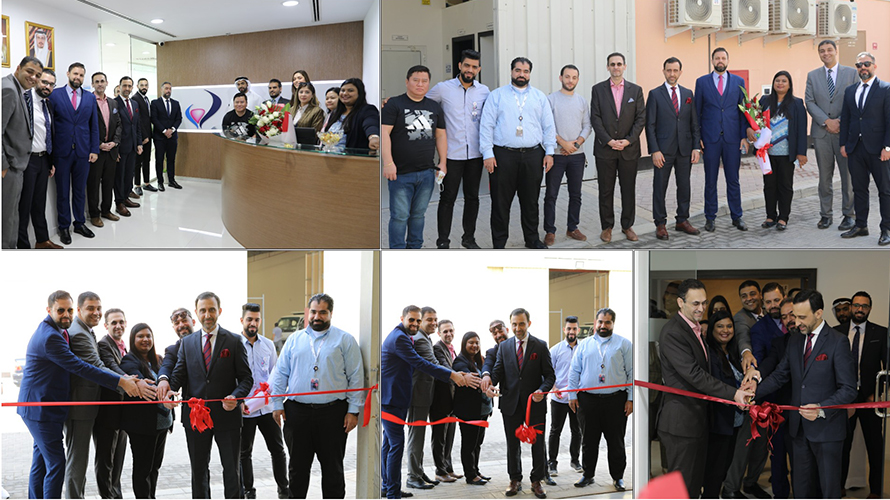 Zahrawi Group New Office & Certified Warehouse In Bahrain Are Now Open!
We are pleased to announce the opening of both, our new Bahrain office situated in Al Seef, Manama and our new high-standard certified warehouse located in Tubli area.
Abdulrahman Ramadan, Group Vice President & Acting CEO as well as Zahrawi Group Directors joined Tamer Salama, Bahrain Business Unit Manager and his team during the inauguration ceremony that was held in the new offices on the 10th March 2022.
The newly opened office is a solid proof of Zahrawi Group robust business growth in Bahrain and constant desire to achieve higher results. This will enable our team to respond to the growing local needs and uphold the outstanding service we strive to achieve. This upgrade is also a well-deserved award for our valued employees, and it is in conjunction with our expansion plans; thus, enabling more job opportunities across the Bahrain Kingdom.
A special thanks goes to Ahmad Attiya, Group Supply Chain Manager, Tamer Salama and their teams for taking the lead on these projects and who worked hard on the whole preparation and coordination to make this happen.
New office location:
Office No.212, Building No.205, Block No. 428, Al Seef, Road 2803, Manama, Bahrain
Tel:  +973 17300798 Fax: +973 17300727
New warehouse location:
Road 0130, Tubli 0701, Capital Governorate, Bahrain