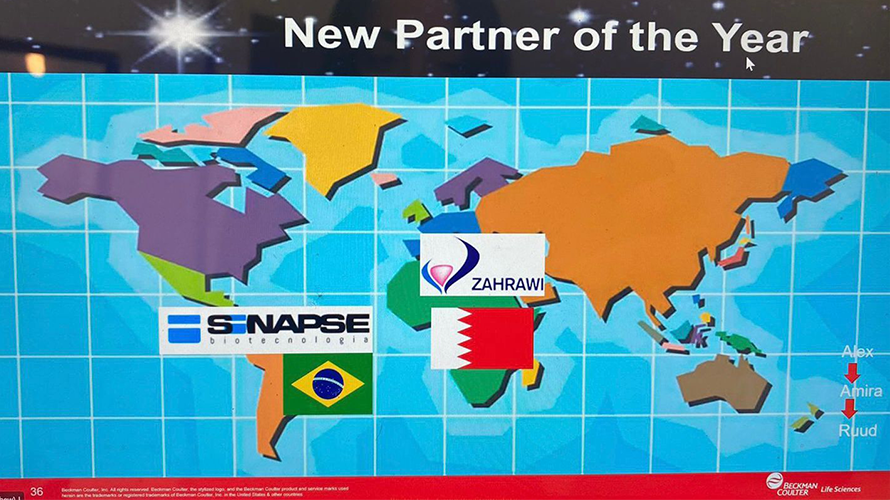 Zahrawi Group Awarded New Partner Of the Year In Bahrain!
We are pleased to announce that Zahrawi Group Bahrain was awarded "Partner Of The Year" by our partner Beckman Coulter Life Sciences.
Our Bahrain team received the award as a recognition of their hard work after they successfully placed the very first Beckman Coulter Life Sciences CytoFLEX SRT sorter in all middle east region at the Arabian Gulf University in Manama, Bahrain. The system was launched by Beckman on March 2021 and the first installation was concluded by Q1 2022. The CytoFLEX SRT Cell Sorter is a benchtop sorter capable of meeting requirements for a wide range of sorting needs. The system includes innovative technologies that simplify the setup and operation, empowering investigators to focus on the research questions.
Please join us in sending our warmest congratulations to our Bahrain Lab Division for this accomplishment!