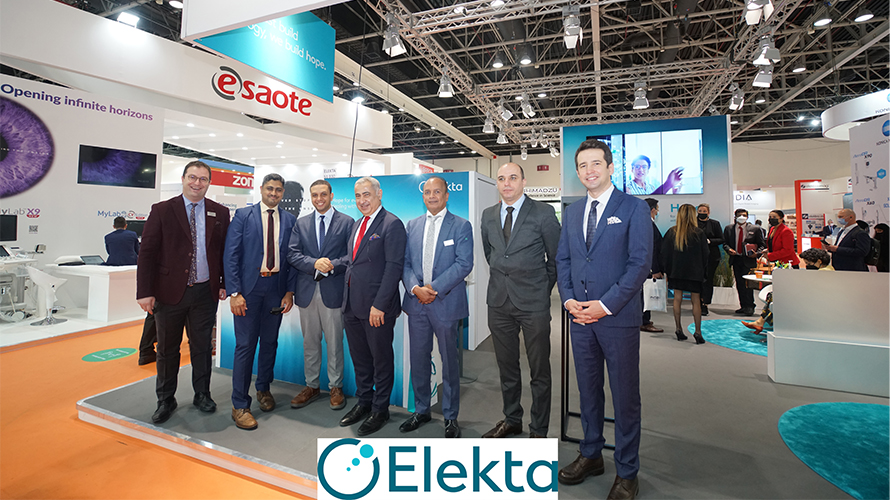 Zahrawi Group Strong Presence During Arab Health 2022
As a reflection of its mission statement to providing smart solutions and innovative products to the GCC market, Zahrawi Group teams showed a strong presence alongside our partners during the Arab Health 2022, the MENA region's leading exhibition for the healthcare industry that took place on 24-27 January at the Dubai World Trade Centre.
The 2021 edition was visibly quieter in comparison to pre-pandemic years; however, the just-concluded Arab Health 2022 showed that the region is very much back to (healthcare) business, welcoming around 4,000 exhibitors from more than 60 countries, and a projected combined 60,000 attendees.
The event attracted global healthcare professionals and feature a range of scientific lectures, industry briefings, product demonstrations and networking opportunities.
Our partners like Medtronic, Fujifilm, Linet, Elekta, EMS, Lowenstein and others seized this opportunity to showcase their latest technologies and solutions, and in continuity with our desire and commitment to always support them, our teams were present by their side throughout the event. Medtronic revealed the newest medtech innovations across several different therapy areas, including its new Hugo™ robotic-assisted surgery (RAS) system.
Overall, the event was a great success and allowed our top management to meet with several partners during the individual meetings that were organized at the Novotel WTC hotel to discuss the 2021 results and 2022 plan and vision.
Thank you to everyone who participated and helped showing a strong Zahrawi brand on the market!