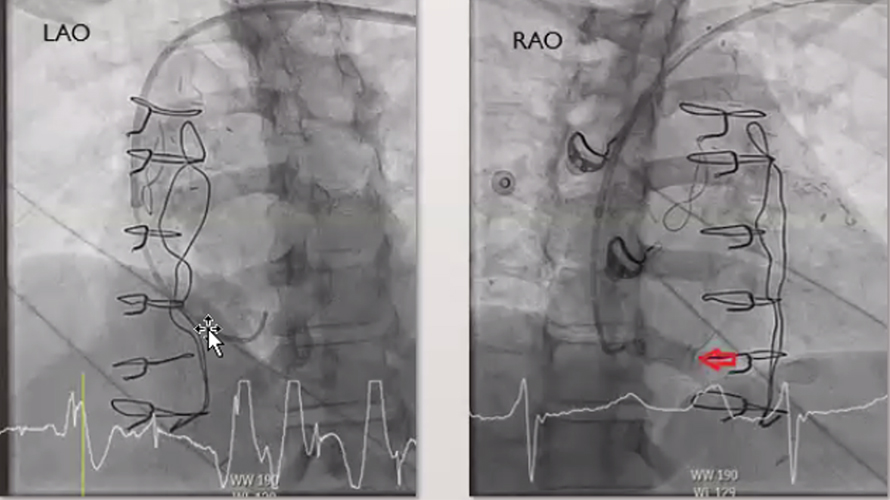 Neovasc Coronary Sinus Reducer, Al Mouwasat Hospital, Dammam
We are proud to announce that Zahrawi Group Structural Heart and Neuromodulation Unit, KSA has successfully implanted a patient with Coronary Sinus Reducer from our partner Neovasc at Al Mouwasat hospital, Dammam.
The patient underwent 10 years ago a coronary artery bypass graft, with diabetes & hypertension history and has chest pain despite optimal medication therapy. During the last year, her Angina and chest pain led to several emergency room visits and hospitalizations. Consequently, several conventional percutaneous coronary interventions were performed including revascularizations for chronic total occlusions, but such conventional solutions proved to have limited benefits to her profile and did not reduce her chest pain nor the frequency of Angina.
Thanks to the Coronary Sinus Reducer implant, the patient's quality of life improved considerably, reducing her chest pain significantly and she is now able to walk for a longer distance without feeling tired.
Concerned HCP has presented the case at the EPIIC session hosted by the most prominent Cardiologists in the Eastern region, and the therapy was also published by a local newspaper.
Congratulations to our Structural Heart and Neuromodulation Unit in KSA for accomplishing such a great milestone!