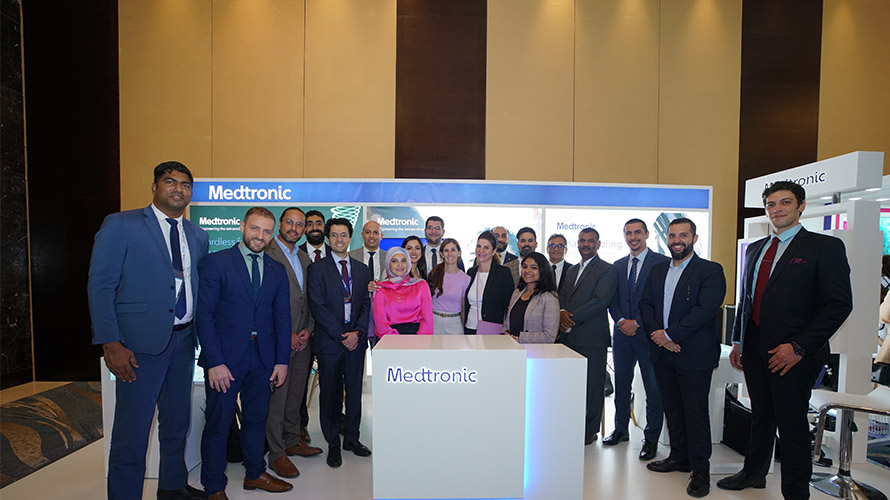 3rd International Congress Of The American College Of Surgeons
Zahrawi Group Surgical Division in UAE participated alongside our partner Medtronic in the prestigious International Congress of the American College of Surgeons, held in Dubai on September 15th – 16th.

The 3rd International Congress of the American College of Surgeons is a global platform renowned for its role in shaping the future of surgery through knowledge sharing, networking, and the introduction of ground-breaking medical technologies. Zahrawi Group recognizes the immense importance of this congress in advancing our mission to provide the medical community with the latest in surgical practices and cutting-edge surgical devices. The Congress addressed training needs and equipped surgeons with the skills required to achieve the best outcomes in our ever-changing environment through a very rich scientific program that included surgical research presentations, posters, and video-based education sessions showcasing surgical procedures.

Our team seized this opportunity to introduce the attendees to the wide range of advanced solutions from our partner Medtronic such as the Signia™ Stapling System and Sonicision™ 7 Curved Jaw Cordless Ultrasonic Device, both of which represent significant advancements in surgical instrumentation.

One of the standout moments during this event was the introduction of Medtronic's innovative VR Training for the sleeve gastrectomy procedure. This ground-breaking training module provided the attendees the opportunity to test a soft tissue simulation with error assessment allowing the learner to try different approaches. The platform provides technical and performance feedback until the procedure has been correctly done and the learner feels confident about performing the procedure in the operation room on a live patient.

Our participation in this esteemed congress and partnering with Medtronic reaffirms our commitment to being at the forefront of healthcare innovation. These ground-breaking surgical advancements introduced at the event represent a significant step forward in our mission to improve surgical outcomes and patient care.