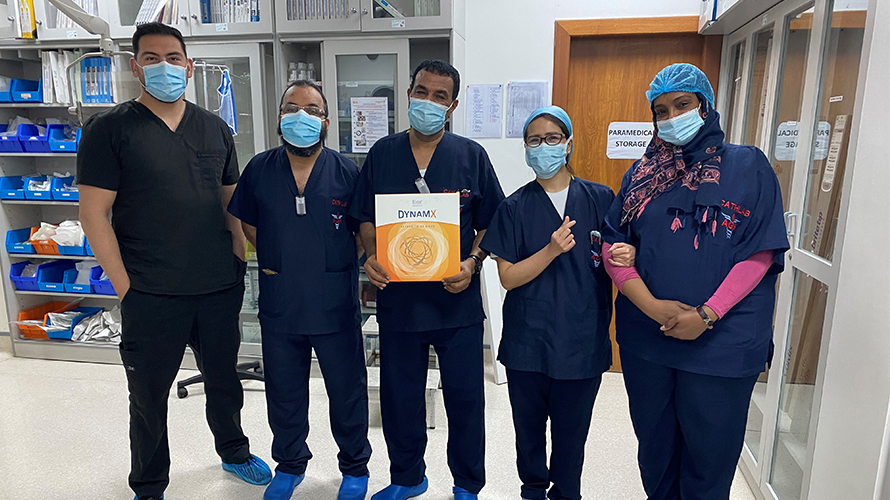 First Elixir DynamX Bioadaptor case – in the Kingdom of Saudi Arabia
We are proud to announce that thanks to the hard work of our Intervention Cardiology team in Saudi Arabia, the first DynamX implant case was successfully performed in KSA this 5th June 2021 at Al Mana General Hospital in Dammam.
It is the first time in Saudi Arabia that we use such an innovative system to treat coronary artery diseases. The DynamX™ Drug Eluting Coronary Bioadaptor System from our principal company Elixir is the first coronary artery implant designed to adapt to vessel physiology and the Doctor who operated gave a very good initial feedback on its performance.
The DynamX System initially functions like a traditional drug-eluting stent (DES) with similar deliverability and radial strength while the vessel heals. Over six months the polymer is resorbed, releasing the uncaging elements to safely allow for positive adaptive remodelling and restoration of vessel function.
Congratulations to Ahmad Hoblos and the Intervention Cardiology team for this achievement.