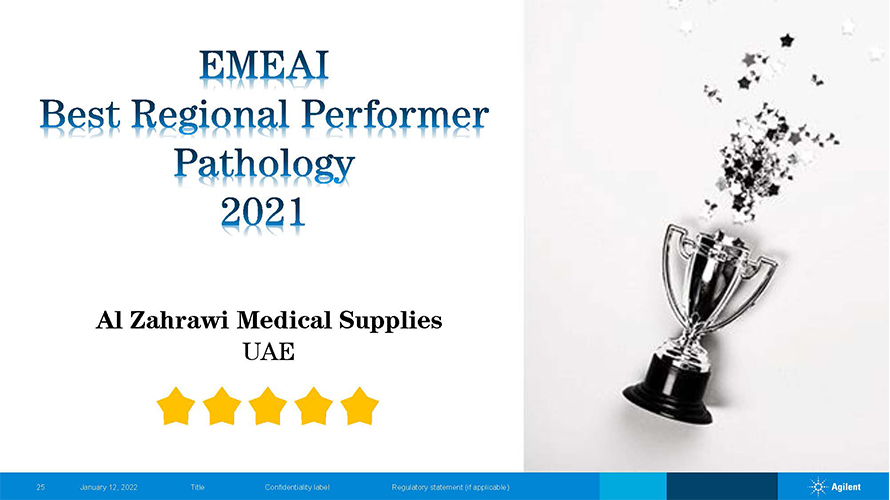 Zahrawi Group Awarded EMEAI Pathology Best Regional Performer 2021
We are pleased to announce that our Histopathology & Cytology team in UAE has achieved a major accomplishment. Indeed, Zahrawi Group has received the "EMEAI Best Regional Performer Pathology 2021" award handed by Agilent during the CY 2021 Result & Awards Celebration on the 17th January 2022.
United Arab Emirates is a mature market where Zahrawi Group have excelled in all of the product lines, Immunohistochemistry, Special Stains, H&E, PharmDx and now branching into Molecular Pathology. We continued to grow the business in both Instrument Business and in core Reagent business. With great Sales & Application Team, and the service department all supporting a very complex market.
This award is a clear recognition of Zahrawi Group efforts in having a successful market penetration, continuous strive for success and determination to always provide the best healthcare solutions to our customers.
Please join us in sending our warmest congratulations to our Histopathology & Cytology team in UAE for their prestigious attainment.