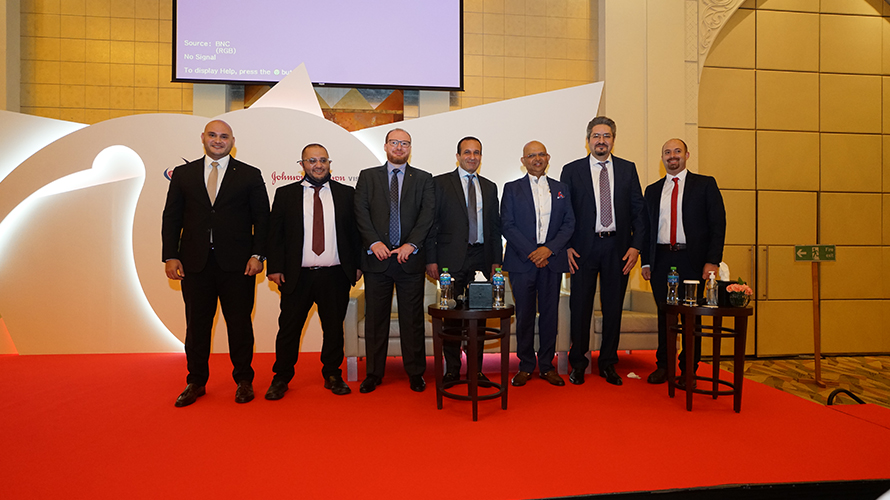 Johnson & Johnson Vision Latest Technologies In IOL & Dry Eye Treatment Event
Zahrawi Group Medical Equipment Unit and our partner Johnson & Johnson Vision hosted on the 25th March 2022 at the Shangri-la Dubai a successful event to introduce the TECNIS Eyhance IOL and LipiFlow solutions from J&J vision.
More than 50 of the most renowned ophthalmologists in the region joined the event to learn more about the latest technologies in IOL & dry eye treatment through the presentations of our speakers Prof. Dr. Ahmed Assaf, Dr. Sandip Mitra and Dr. Wassim Altroudi. The discussions during the event tackled different topics such as: New Generation of Monofocal IOL, The fear factor and toric IOLs, LipiFlow the beauty of Optimizing, Maintaining & Restoring ocular surface health.
The TECNIS Eyhance IOL is a new generation of monofocal IOLs which offers a statistically significant improvement in monocular and binocular intermediate vision and 20/20 distance vision. It is the first monofocal lens designed to slightly extend the depth of focus. The LipiFlow treats MGD from the inner lid to remove obstruction and increase gland function the LipiFlow system's vectored thermal pulse (vtp) technology applies simultaneous heat and pressure to the eyelid to remove gland contents and obstructions while at the same time protecting delicate structures of the patient's eye.
The evening concluded with a very interactive Q&A session engaging the attendees and our speakers.
Overall, the event was a great success and we showed once again our strength in the ophthalmology field with such advanced solutions from our partner Johnson & Johnson Vision.